Calvary Christian School- September 18, 2015
The Good Shepherd
Interim Reports Go Home- Monday, September 29
Students in1st grade through high school will receive their first quarter interim reports on Monday, September 29. Parents are asked to sign and return them within two days. Please contact the school should there be a need for a parent-teacher conference. We celebrate our student's success, and thank God for what He is doing in every classroom!
Columbus Day- Monday, October 12
Calvary Christian School will be closed on Monday, October 12 in honor of Columbus Day. There will be no AM or PM Care or other after-school activities.
Please enjoy the extended weekend!
Calvary Christian School- A Place to call home!
It is a privilege each year to partner with parents who desire Christ- centered education for their children. At this time each year, the process of allowing God to recreate the school is apparent. Currently enrolled families "re-up" for the next school year, some families are transferred, and new families come to take their place. It is always a joy to see what God does during this natural time of year.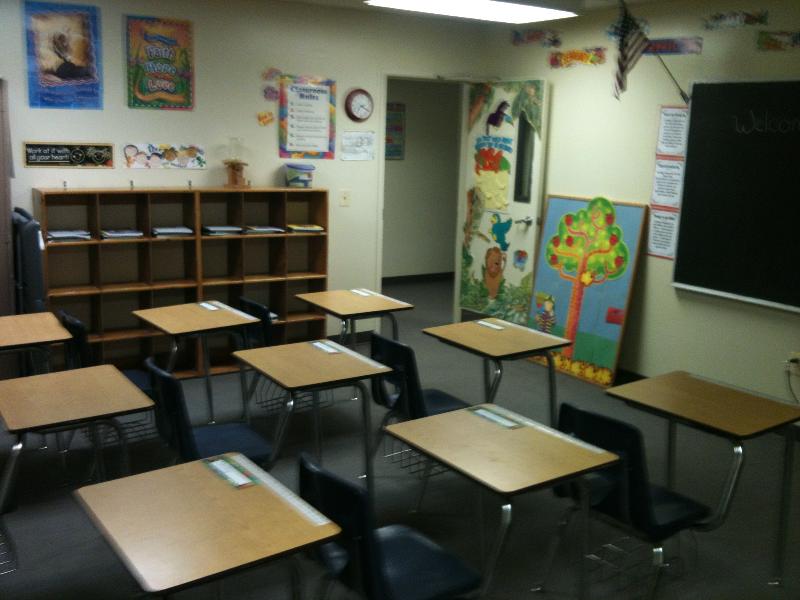 If you are a new family to the area, unhappy with your current educational choice for your child, please consider making a call to the school for a personal visit. We want to share with you the story of Calvary Christian School and what we are about. We also want to listen to what you need for your children. This type of personal care is one of the things that makes our school special.
Call the school office at 703-441-6868 to set up a campus visit!
Fund Raiser Turn In Day- Friday, September 18

The Claire's Cheesecake and Cookie Dough fund raiser turning in
day is Friday, September 18. Please be sure to send in your order form and funds by that date.
Thank you to the school community for the work you have put into this project! The funds will be invested in to the technolgy program at CCS. If you have not yet ordered, it is not to late. You can order at www.clairesgourmet.com.
Prayer
One of the great blessings of being brothers and sisters in Christ is that we can pray with one another. Call or stop by the office if you would like to pray together!
Passage of the Month:
My mouth shall speak of wisdom;
and the meditation of my heart shall be of understanding.
Sports
There was an error loading the channel.
Events
There was an error loading the channel.