Calvary Christian School - May & June

, 2016
Important Year-End Dates
May 24-27 SAT Administered K5-HS

May 30 Monday Memorial Day - No School or AM/PM Daycare
May 31 Tuesday Special Soccer Shots Clinic Fun! K4-HS
May 31 Tuesday MS/HS Final Exams
June 1 Wednesday MS/HS Final Exams
June 2 Thursday Field Trip Day for K4-12th Grades
June 3 Friday Final Day of School - 11:00 a.m. Dismissal
Faculty Luncheon at Noon
Year-End Program & Kindergarten Graduation

Calvary Christian School Dates and Details
Calvary Christian School will be closed on Monday, May 30, to honor our men in women in uniform who have, and still are, defending our nation. Our hearts' bow in gratitude to those who bring freedom to our great nation.
Thank you!
Class Fun Field Trips
Every student at CCS will be taking a fun field trip on Thursday, June 2. Please be watching for the field trip form. We also need as many parents as possible to help make this a great day for the students!
Year-End Program and Graduation
Each year, one of the great joys and highlights for the CCS Community is honoring the hard work of our students. On Friday, June 3 at 7:00 PM, the students will provide a special program to share what they have learned. Every student will have an important part, and we ask that families come and invite friends and relatives.
In addition to the program, our kindergarten students will receive the diplomas, and some of our older students will receive their honor roll certificates.
Please come and celebrate what God has done at Calvary Christian School during the 2015-2016 School Year!
Calvary Christian School Summer Office Hours
The school office will be open from 9AM to 12:30 PM, Monday- Friday. We are also available to meet by appointment Monday-Saturday outside of those hours. We look forward to serving you!
Summer Tutoring
We have a few spots left for summer tutoring. If you would like to set up extra help for your child during the summer, please speak with Mrs. Wallace or call the school office at 703-221-2016.
Consider Calvary Christian School
Each year, it is a privilege to partner with parents who desire a Christ- centered education for their children. The school has completed the reregistration process of our current students, and we are now interviewing new students.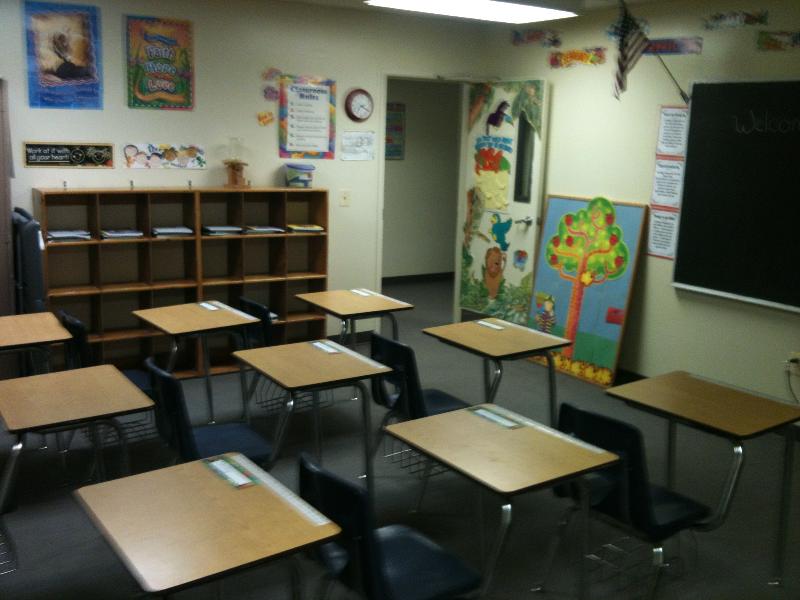 If you are a new family to the area, unhappy with your current educational choice for your child, please consider making a call to the school for a personal visit. We want to share with you the story of Calvary Christian School and what we are about as a ministry. We also want to listen to what you need for your children. This type of personal care is one of the things which makes our school special.
The Application Process:
1- Review the student handbook and website to become acquainted with the school.
2- Call for a personal interview. We request that both parents attend the meeting. Parents should bring the most recent progress report which will allow the administration to see if additional educational evaluation is needed.
3- Parents will have ten days from the date of the interview to make application along with the payment of the Registration and Book Fee. The school will act upon that application within ten days. In the event the school is unable to accept a student, fees paid will be refunded.
Call the school office at 703-441-6868 to set up a campus visit!
2016-2017 Scholarship Programs
While each faculty member, the administration, and each parent
trust the Lord to meet their family's needs, it is our desire to help some families in special circumstances to be able to provide a Christian education for their children. Here is a list of scholarships that are currently available.

Please remember that the availability of these scholarships will end when the funds to support them are depleted.
Active Duty Military- $500 per family
Single Parent- $500 per child toward daycare fees only.
Pastor's Scholarship- 20% of Tuition
Members of Triangle Baptist Church- 20% of Tuition
Please also visit Parent Co-Op Section of webpage
2016-2017 CCS Calendar- Looking Forward!
Please be watching for the calendar for next school year. It will be sent home before the end of the school year. It will also be posted on the website. We are looking forward t serving you another school year!
Soccer Shots Coming to Calvary Christian School
Soccer Shots is a popular program that serves many children in the Northern Virginia Area. We are pleased to announce that Calvary Chrstian School will be partnering with this outstanding organization in the 2016-2017 school year to provide parents an opportunity to enroll their student in this afterschool
program. While the details will follow later this summer, Soccer Shots will be coming to provide a free clinic to our students on Tuesday, May 31. This can be a "Sports Dress Down Day" for every student at CCS!
Watch for more new programs which will be added as we move through the summer!
Uniform Code Change for 2016-2017 School Year
For the last twenty-eight years, the school has maintained the same uniform code. Uniforms in the school environment provide many benefits, and we are committed to having a uniform environment for our students. Before the end of this school year, the new uniform code will be published. The main change will impact our female students as we move away from jumpers and skirts. There may also be color changes initiated as we work with different uniform vendors to find a solution.
In way of an update: We have met with our current vendor and Lands'End. We will be finalizing the new uniform code and vendor within the next week. When this happens, we will let all parents know what the new code will be for the 2016-2017 school year and how to order new uniforms.
We are excited about this new change, and know the students will be as well!
Prayer
One of the great blessings of being brothers and sisters in Christ is that we can pray with one another. Call or stop by the office if you would like to pray together!
Passage of the Month:
The fear of the
Lord
is
the beginning of knowledge
,
But
fools despise wisdom and instruction. (Proverbs 1:7)
Sports
There was an error loading the channel.
Events
There was an error loading the channel.