Calvary Christian School- June, 2017
2017-2018 CCS Calendar Published

Click Here for Printer Friendly PDF

CCS Summer Day Camp Sample Schedule
Call for details. We still have limited openings.

Click Here for Printer Friendly PDF


Summer Office Hours


The Calvary Christian School Office will be open from 9:00 until noon during the months of June and July. We will be pleased to set up an appointment outside those hours to meet the needs of parents. Please call 703-221-2016 to set up a school visit.
Have a wonderful summer!
Registration for 2017-18 at CCS!
Celebrating 30 Years of Ministry!
Each year, it is a privilege to partner with parents who desire a Christ- centered education for their children. The school is completing the registration process of our current students, and we are now interviewing new students.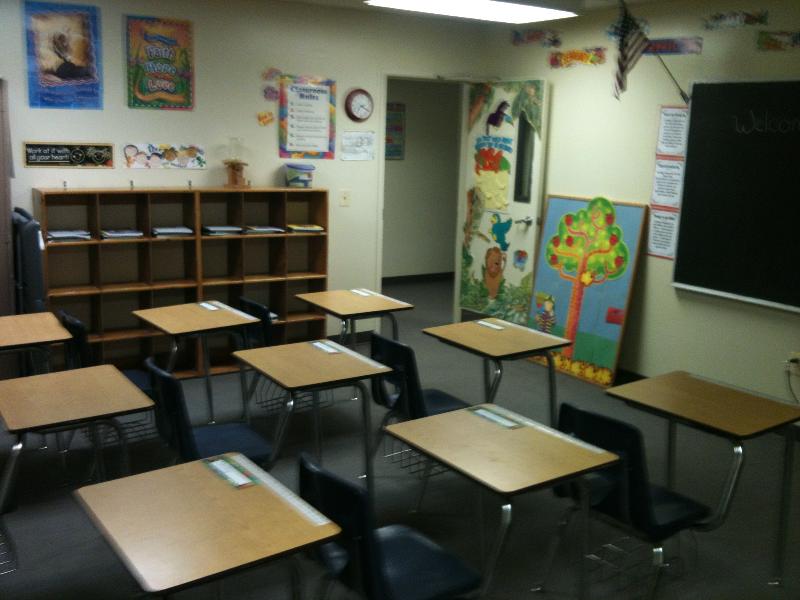 If you are a new family to the area, unhappy with your current educational choice for your child, please consider making a call to the school for a personal visit. We want to share with you the story of Calvary Christian School a
nd what we are about as a ministry. We also want to listen to what you need for your children. This type of personal care is one of the things which makes our school special.
1- Review the student handbook and website to become acquainted with the school.
2- Call for a personal interview. We request that both parents attend the meeting.
Parents should bring the most recent progress report which will allow the administration to see if additional educational evaluation is needed.
3- Parents will have ten days from the date of the interview to make application along with the payment of the Registration and Book Fee. The school will act upon that application within ten days. In the event the school is unable to accept a student, fees paid will be refunded.
Call the school office at 703-441-6868 to set up a campus visit!
Summer Blast Day Camp- There is Still Room!
Having a safe, fun place for your children during the summer is really important. But having a safe, fun place that also teaches about the love of our Lord is paramount.
Please consider enrolling in this summer's day camp program. Each day begins with Bible time and a special project which sets the stage for the day. Music, art, special programs and activities make each day different. But the real fun happens when field trips occur four days per week. Swimming, Putt-Putt, bowling, park programs, museums, and other special trips make each day something special.
If you have a need for summer care, please contact the office at 703-441-6868.
So Much Work, So Little Time! Volunteers Needed.
This will be a very busy summer at CCS. Our area will be
receiving a fresh coat of paint, new carpet and a really good sorting through of old educational teaching tools. We will also be will be painting the deck entrance and completing landscaping around the playground. If you want to plant flowers or hang baskets, let us know!
Call the school office and let us know how you want to be involved. Need ideas? We are sure we can make a great suggestion!
Calvary Christian School
Ministry Opportunities
Each year, the Lord does something special in recreating Calvary
Christian School as He has people move out of the area and come into the area, and as He call people to other service and adds new people to service at Calvary Christian School.
It you have a heart for God and His children, there may be a place for you on the faculty of Calvary Christian School. These opportunities include employment, The CCS Co-Op Program, and our Substitute Corp Program.
2017-2018 Scholarship Programs- Final Weeks
While each faculty member, the administration, and parent trust the Lord to meet their family's needs, it is our desire to help
some families in special circumstances to be able to provide a Christian education for their children. Here is a list of scholarships that are currently available.

Please remember that the availability of these scholarships will end when the funds to support them are depleted.
Active Duty Military- $500 per family
Single Parent- $500 per child toward daycare fees only.
Pastor's Scholarship- 20% of Tuition
Members of Triangle Baptist Church- 20% of Tuition
Members of local Calvary Chapels- 20% of Tuition
Full Information Package Being Mailed in Early July!
Families that are registered for the 2017-2018 will receive a full registration package in the first ten days of July. Please complete the needed information and return it to the school. This will help us plan and be ahead on administrative areas going into the next school year.
Uniform Order Information
Flynn and O'Hare is the uniform provider of Calvary Christian School. Here is the link to view uniform information page. Please contact the school office with any questions regarding our uniform code of the CCS 2017-2018 School Year.

One of the great blessings of being brothers and sisters in Christ is that we can pray with one another. Call or stop by the office if you would like to pray together!
Passage of the Month: Psalms 19:14 NKJV
Let the words of my mouth and the meditation of my heart Be acceptable in Your sight, O
Lord
, my strength and my Redeemer.
Sports
There was an error loading the channel.
Events
There was an error loading the channel.