Calvary Christian School - Summer, June

, 2016
Important Summer Dates
June 9- Friday Various Scholarships begin to close (See below)
July 15 Friday Admission Packets Mailed
July 29 Friday Final Day for Receipt of Admission Paperwork
August 22-26 Mon.-Fri. Faculty In-Service Week (Full Faculty)
August 27 Saturday Back-To-School Saturday at Triangle Baptist Church
August 29 Monday First Day of 2016-2017 School Year
August 29 Monday First Fundraiser Begins
For the full calendar- Click
Honor & Duty
Tuesday, May 31, was a very special day at Calvary Christian School. Two students, Nathan and Ethan, had their last day at school. Their family has been transferred. While this was certainly a sad day, the family brought special honor to Calvary Christian School by presenting us with a flag that was flown over their father's surgical unit in Afghanistan.
"Let it be known that the accompanying American Flag was flown in the face of the enemy in the Helmand province of Afghanistan on April 10, 2010"
It is honor for the faculty and administration to serve the students of those who defend our nation in so many different ways. We thank you for your service, and it is our prayer that we can take care of your children as you take care of us.
Calvary Christian School Summer Office Hours
The school office will be open from 9AM to 12:30 PM, Monday- Friday. We are also available to meet by appointment Monday-Saturday outside of those hours. We look forward to serving you!
Summer Tutoring
We have a few spots left for summer tutoring. If you would like to set up extra help for your child during the summer, please speak with Mrs. Wallace or call the school office at 703-221-2016.
Consider Calvary Christian School
Each year, it is a privilege to partner with parents who desire a Christ- centered education for their children. The school has completed the reregistration process of our current students, and we are now interviewing new students.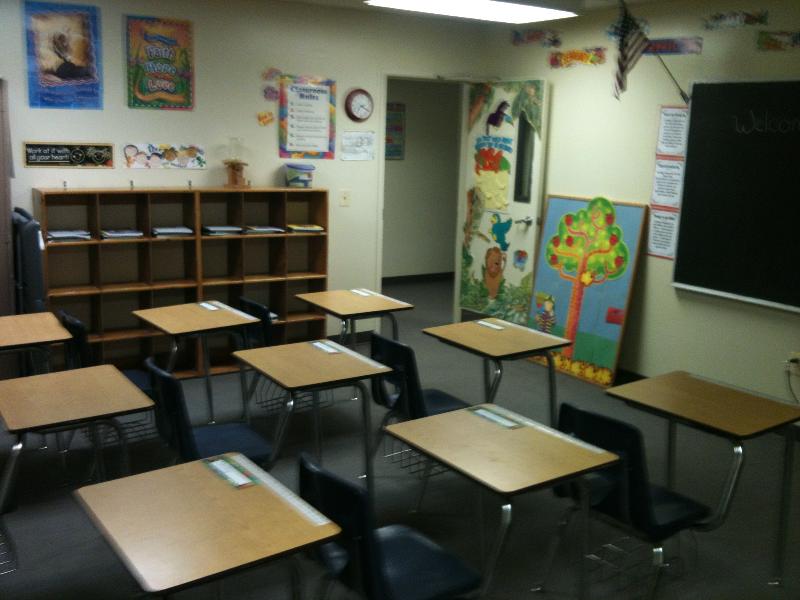 If you are a new family to the area, unhappy with your current educational choice for your child, please consider making a call to the school for a personal visit. We want to share with you the story of Calvary Christian School and what we are about as a ministry. We also want to listen to what you need for your children. This type of personal care is one of the things which makes our school special.
The Application Process:
1- Review the student handbook and website to become acquainted with the school.
2- Call for a personal interview. We request that both parents attend the meeting. Parents should bring the most recent progress report which will allow the administration to see if additional educational evaluation is needed.
3- Parents will have ten days from the date of the interview to make application along with the payment of the Registration and Book Fee. The school will act upon that application within ten days. In the event the school is unable to accept a student, fees paid will be refunded.
Call the school office at 703-441-6868 to set up a campus visit!
2016-2017 Scholarship Programs
While each faculty member, the administration, and each parent
trust the Lord to meet their family's needs, it is our desire to help some families in special circumstances to be able to provide a Christian education for their children. Here is a list of scholarships that are currently available.

Please remember that the availability of these scholarships will end when the funds to support them are depleted.
Active Duty Military- $500 per family
Single Parent- $500 per child toward daycare fees only.
Pastor's Scholarship- 20% of Tuition
Members of Triangle Baptist Church- 20% of Tuition
Please also visit Parent Co-Op Section of webpage
Soccer Shots Coming to Calvary Christian School
Soccer Shots is a popular program that serves many children in the Northern Virginia Area. We are pleased to announce that Calvary Chrstian School will be partnering with this outstanding organization in the 2016-2017 school year to provide parents an opportunity to enroll their student in this afterschool
program. On May 31, the students had a preview of he program with a clinic that was put on by Soccer Shots. We are sure hat the student enjoyed their time in the clinic, and parents should ask their chidlren about the experience.
Watch for more new programs which will be added as we move through the summer!
Uniform Code Change for 2016-2017 School Year
For the last twenty-eight years, the school has maintained the same uniform code. Uniforms in the school environment provide many benefits, and we are committed to having a uniform environment for our students. Before the end of this school year, the new uniform code will be published. The main change will impact our female students as we move away from jumpers and skirts. There may also be color changes initiated as we work with different uniform vendors to find a solution.
We are excited that we have decided to stay with our curent vendor. They have agreed to set up a link through our website which will allow you to order directly from them. Additionally, we will have new unoforms for all students. As son as details are finalized, we will send out an email and post the new code to the site. We will communicate.
We are excited about this new change, and know the students will be as well!
Prayer
One of the great blessings of being brothers and sisters in Christ is that we can pray with one another. Call or stop by the office if you would like to pray together!
Passage of the Month:
...that Christ may dwell in your hearts through faith; that you, being rooted and grounded in love, may be able to comprehend with all the saints what is the width and length and depth and height- to know the love of Christ which passes knowledge; that you may be filled with all the fullness of God.
Ephesians 3:17-19
NKJV
We are here to serve you.

Please call the school office at 703-441-6868 if you hve any questions regarding information contained in this email.
Sports
There was an error loading the channel.
Events
There was an error loading the channel.