Calvary Christian School- October

, 2016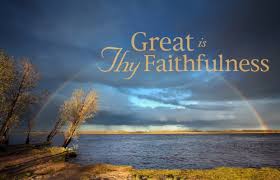 Great Start to a New School Year!
What a fantastic start we are having to the 2016-17 School Year. There is a sweet spirit within the building, parents are really
plugging in to help, the teachers are totally engaged, and the student already have a comfortable smile on their faces (most of the time)!
We want to thank the Lord for His faithfulness and never forget that He is the foundation to all that we do at CCS. The Word says that He is faithful to all generations. He keeps His Word.
First Fund Raiser
We would like to thank all those students and parents who made the first fundraiser a success. Your time and energy, along with a great product, made it possible for the school to almost double the average sales per student over last school year. Proceeds from this sale ad "extras" to the school program that otherwise would not be possible. Thank you!
Please be watch for an email and flyer with delivery dates in about two weeks.
After School Activities Organizing
Now that we have smoothly moved into the new school year, it is time to add some "extras" for the students. This is an opportunity to for our faculty and parents to bring areas of enjoyment and education to the students in elective after school programs. Art, music, technology, robotics, strategic game club, crocheting and more have been done in the past.
We need parents and faculty to volunteer to take leadership in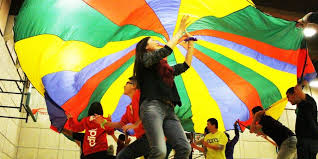 an area for which they are excited. This is a real opportunity to get to know students and pour into them in an area that we enjoy ourselves.
Each club or activity will have a specific theme, age group and can meet one a week or twice per month. The only charge for students is the actual cost of materials, and each student who participates can take turns bringing a snack for a meeting.
Please be watching for a sign-up form to be coming home next week for parents and teachers who want to take part as leaders. Then, about a week later, be watching for a student sign-up form! This is an opportunity to share and help our students and school community.
Consider Calvary Christian School- Now is the time!
Each year, it is a privilege to partner with parents who desire a Christ- centered education for their children. The school has completed the reregistration process of our current students, and we are now interviewing new students.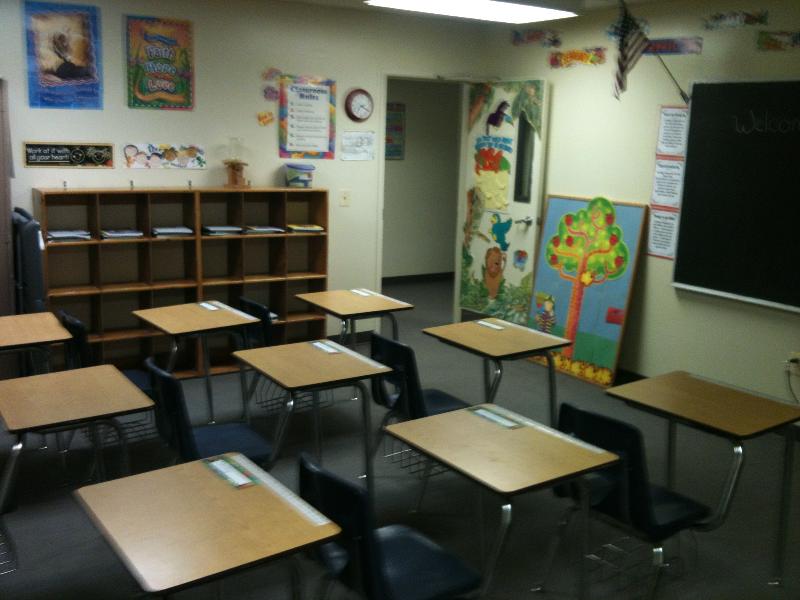 If you are a new family to the area, unhappy with your current educational choice for your child, please consider making a call to the school for a personal visit. We want to share with you the story of Calvary Christian School and what we are about as a ministry. We also want to listen to what you need for your children. This type of personal care is one of the things which makes our school special.
The Application Process:
1- Review the student handbook and website to become acquainted with the school.
2- Call for a personal interview. We request that both parents attend the meeting. Parents should bring the most recent progress report which will allow the administration to see if additional educational evaluation is needed.
3- Parents will have ten days from the date of the interview to make application along with the payment of the Registration and Book Fee. The school will act upon that application within ten days. In the event the school is unable to accept a student, fees paid will be refunded.
Call the school office at 703-441-6868 to set up a campus visit!
All 1st-12th grade students will receive their first quarter Interim Report on Tuesday, September 27. We ask that parents sign and return the report by Thursday, September 29. If you have any questions or would like to set up a teacher conference 703-441-6868.
Columbus Day
Calvary Christian School will be closed on Monday, October 10, in honor of Columbus Day. There will be no AM/PM Care or after-school activities. Please enjoy the three day weekend!
School Photograph Day
The students of Calvary Christian School will have their school photographs taken on Thursday, October 13. The pictures will be taken in their best school uniform beginning at 8:45 in the morning. Please be watching for the order form to come home in the next few days. All students will have pictures taken and the exact pictures that are ordered by a family will be produced for delivery.
Dress up portraits will be taken in time to come back before Easter.
Uniform Code Update
A huge "thank you" to each family who worked with Flynn and O'Hara to properly uniform their student. By now, all students should have their full uniform.
In the event you need the school's administration to help you with an outstanding issue, please call the school office at 703-441-6868. We will be please to help if it is needed.
We are excited about the new uniform changes, and know the students are as well!
Important Upcoming Dates (not listed above)
October 27 Last Day of First Quarter
October 28 Faculty Work day- No School
For the full calendar-

Click
2016-2017 Scholarship Programs
While each faculty member, the administration, and each parent
trust the Lord to meet their family's needs, it is our desire to help some families in special circumstances to be able to provide a Christian education for their children. Here is a list of scholarships that are currently available.

Please remember that the availability of these scholarships will end when the funds to support them are depleted.
Active Duty Military- $500 per family
Single Parent- $500 per child toward daycare fees only.
Pastor's Scholarship- 20% of Tuition
Members of Triangle Baptist Church- 20% of Tuition
Please also visit Parent Co-Op Section of webpage
Prayer
One of the great blessings of being brothers and sisters in Christ is that we can pray with one another. Call or stop by the office if you would like to pray together!
Passage of the Month:
For the
Lord
is good and his love endures forever; his faithfulness continues through all generations.
Psalms 100:5
Sports
There was an error loading the channel.
Events
There was an error loading the channel.