Calvary Christian School Newsletter-
August 20, 2015
Remembering the Truth that does not change.
Back to School Saturday
On August 29, 2015. At 9:00 AM, we will kick off another excellent school year at Calvary Christian School. This meeting will be a great time for parents to get to know the teachers and other faculty. Our students will get to see their old friends, and meet their new classmates. Classrooms will be ready, so the students will know what to expect on the first day of school (August 31). Most of all, this will be a time to look forward to what we know the Lord will do at Calvary Christian School this coming year! Come and help us get the school year off to a great start.
First Day of School- Monday, August 31
The fist day of school is almost here! Monday, August 31, we will resume our normal school schedule- 8:30-3:00. Before school care runs from 6:30-8:30, and after-school care runs from 3:00-6:30.
'School supplies should be brought in on Back-to-School Saturday or the first day of school. We ask parents to separate the paper goods from your student's supplies as the paper goods are placed in storage.
Lunch Menu Posted
Please click to see the first menu of the scgool year. A copy of the menu will be sent home the first day of school.
Full Registration Packages Needed From Parents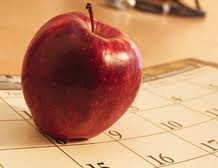 At this point, every family that is registered at CCS for the 2015-2016 school year has received the complete information package. Parents are asked to complete the forms that were included, and return them to school as soon as possible. These forms help us provide an effective, efficient and safe school for your children.
Labor Day- Monday, September 7
Calvary Christian School will be closed on Labor Day, Monday, September 7. There will be no AM/PM Care or afterschool Actvities that day. Please have a safe three day weekend.

New Family Registration for 2015-2016 School Year- There is Still Time!
It is a privilege each year to partner with parents who desire Christ- centered education for their children. At this time each year, the process of allowing God to recreate the school is apparent. Currently enrolled families "re-up" for the next school year, some families are transferred, and new families come to take their place. It is always a joy to see what God does during this natural time of year.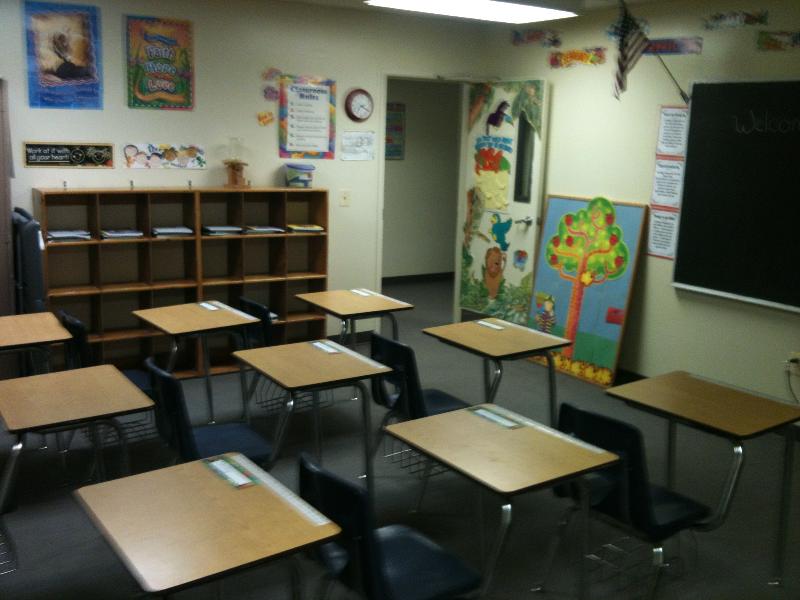 If you are a new family to the area, unhappy with your current educational choice for your child, please consider making a call to the school for a personal visit. We want to share with you the story of Calvary Christian School and what we are about. We also want to listen to what you need for your children. This type of personal care is one of the things that makes our school special.
Call the school office at 703-441-6868 to set up a campus visit!
2015-2016 CCS Calendar and Supply List Posted to Site
We have placed school calendar on the website.

We have placed school supply list on the website.
There will be additional special dates added, but holidays are set.
Uniform Closet
Has your student out grown their school uniform? Do you have uniforms to donate or need uniforms for next school year? Parents can stop by the school during our summer office hours to drop off and pick-up uniforms from the uniform closet. There is no charge for these, so please use this resource!
Fund Raiser Kick-Off
On Monday, August 31, the CCS Community will kick off the first
of three fund raisers for the school year- Claire's Cheesecake and Cookie Dough. With tuition and other fees only covering about 80% of school operation cost, these fund raisers along with other on-going fundraisers such as Box Tops for Education, Target's Education Fund based on charged purchases, recycling efforts of toner cartridges, and the different grocery chains educational support programs, all make a difference at CCS.
Please be watching for the details of the Cheese cake and Cookie Dough Fund Raiser. We are praying for 100% participation from the school community. FYI- The second find raiser will be our Walk for Education in late October, and our third fund raiser of the year will be a direct appeal for mission support around the world- especially in Appalachia, Haiti and the Dominican Republic! This last appeal will be held in February.
Summer Office Hours
With the opening of school just four weeks away, the school's office hours will revert to normal operations on Monday, August 10. This means that the summer hours of 9 AM to 1 PM will change to 8:30-3:15. We hope that this will help meet the needs of parents who need to stop by the school to register, drop off paper work, check the uniform closet, or just say "hello"! Please call the school to set up a time to meet outside the scheduled hours. We are looking forward to connecting again, face to face, with every family at CCS!
Prayer
One of the great blessings of being brothers and sisters in Christ is that we can pray with one another. Call or stop by the office if you would like to pray together!
Box Tops and Toner Cartridges
Yes, we are collecting both or these. The school receives between $500-$1,000 per year from mailing these to the proper places for payment. Please help us in this way!

Target, Food Lion, Giant, Safeway, and other stores have fund raising programs that help fund your child's education. For example, Target provides a percentage of every sale paid for with the Target charge card to a school that is designated by the card holder. This can mean large checks for Calvary Christian School. The food chains also use their card systems to designate money to the school chosen by the card holder. All parents, friends, and family members need to do is simply link their cards to CCS as the school that receives credit. That is all there is to it! A simple, one time effort yields huge results! Please be watching for additional information on these programs.

Passage of the Month:
Hebrews 8:13
"Jesus Christ, the same yesterday, today and forever."
Sports
There was an error loading the channel.
Events
There was an error loading the channel.