Calvary Christian School:
October-November, 2017
Celebrating 30 years of ministry!
Rejoicing in the past, but pressing forward
for the cause of Christ!
Hot Links to help get ready for the new school year!

Calvary Christian School-
A Serious "Back-to-Basics" Education

Abeka- Scope and Sequence
We are very pleased to use ABEKA as the backbone to our curriculum. We use additional textbooks from Association of Christian Schools International and Bob Jones Press to extend and enrich in certain areas within the curriculum. Of course, our teaching faculty with an average of twenty years of teaching experience per teacher, always bring something special to the students that no curriculum can duplicate. We thought that families would like to see what we do and how we do it!


Call the school office with questions.
Registration for 2017-18 at CCS!
Each year, it is a privilege to partner with parents who desire a Christ- centered education for their children. The school is completing the registration process of our current students, and we are now interviewing new students.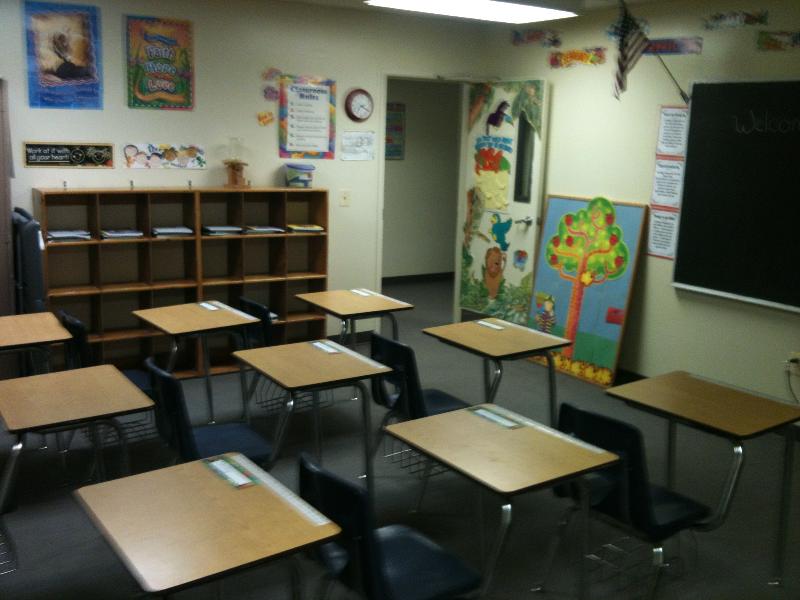 If you are a new family to the area, unhappy with your current educational choice for your child, please consider making a call to the school for a personal visit. We want to share with you the story of Calvary Christian School a
nd what we are about as a ministry. We also want to listen to what you need for your children. This type of personal care is one of the things which makes our school special.
1- Review the student handbook and website to become acquainted with the school.
2- Call for a personal interview. We request that both parents attend the meeting.
Parents should bring the most recent progress report which will allow the administration to see if additional educational evaluation is needed.
3- Parents will have ten days from the date of the interview to make application along with the payment of the Registration and Book Fee. The school will act upon that application within ten days. In the event the school is unable to accept a student, fees paid will be refunded.
Call the school office at 703-441-6868 to set up a campus visit!
School Uniform Photographs-
Please be sure your orders are turned in and students are sent to school in their best uniform on Tuesday, October 17. School photographs will be taken beginning at 9:30. Student and class photographs will be taken, so every student will be involved.
Parents will also have the ability to order photographs online after the photographs are taken. Please note that "Dress Portraits" will also be taken in the Spring.
Claire's Gourmet Delivery- Thursday, October 19
Claire's Gourmet-
What a great first fundraiser of the year! Parents and students sold over $3,000 of product, and the school made over $1,000. Thank you!
The products that were sold will be delivered on Thursday, October 19. Please be prepared to make delivery as quickly as possible.
Your efforts are appreciated by the the school community, and the proceeds will make a difference for every student at the school!
Dale Carnegie's Challenge4kids Leadership Program- 2nd Fund Raiser
In the next few weeks, you will be receiving an email with information on this highly successful program. Fund raising with a focus on quality is the heart of this years efforts in supplementing the school's finance. This will be the first time we have exposed our
students to this course, and we will be leveraging technology to raise funds and then the students will take part in a daily video class each day that exposes them to Dale Carnegie's leadership skills. We know that this will be a wonderful experience for the school community! Please be watching for the kick-off email. School's our size have had huge success with this program!
Teacher Work Day- Friday, October 27
The faculty has one teacher work day per year. This year, Calvary Christian School will be closed on Friday, October 27. There will be no classes or AM/PM Care. The faculty uses this day to meet and share what the Lord is doing in each classroom, prepare first quarter report cards and plan for the next few months of classroom activities that go beyond the normal lesson planning.
Please keep the faculty of Calvary Christian School in your prayers!
Veterans' Day- Friday, November 10
Calvary Christian School will stand with our nation to honor our Veterans on Friday, November 10.
We thank the men and women who have given their time, energy, and in some cases, their lives so we may be a people who enjoy freedom.
The school will be closed on November 10.
Plan Now- The Annual CCS Thanksgiving Feast
Parents, relatives, alumni and friends of Calvary Christian School, should mark your calendar for Wednesday, November 15, at 10:30 AM. Calvary Christian School will begin our Thanksgiving break with a traditional feast. This is always a great time of fellowship, great food and a celebration of the Lord's goodness. The students are always excited, so please plan on joining us as come together as a school community!
Students will be released at noon on November 15. The school will reopen on Monday, November 27.
CCS Supports "Appalachian Christmas"
Calvary Christian School is excited to send some of our students and faculty to Appalachia each Christmas and Easter to help meet the physical needs of the poorest county in the United States while sharing the hope that comes with Christian faith.
This year, the team will be leaving on November 30 and will return on December 3. Three of our own will be a part of a eighteen member team that will work with Freeda Harris Baptist Center in outreach. The team will also take a 26' truck filled with pallets of clothes, toys and baby supplies. Last Christmas, the center helped 1500 people celebrate Christmas. The collection is mainly for babies and children.
The team will be collecting these items during the month of November with the last day of collection being November 28. Please support consider supporting this effort and bring new toys, clothes and baby supplies to the school office. A report with pictures will follow when the team returns. The team always request your prayer support for this outreach!
One of the great blessings of being brothers and sisters in Christ is that we can pray with one another. Call or stop by the office if you would like to pray together!
Bible Verse for the Month
Let the words of my mouth, and the meditation of my heart, be acceptable in thy sight, O

Lord

, my strength, and my redeemer.
Sports
There was an error loading the channel.
Events
There was an error loading the channel.